GLOBAL DATA
DEVELOPMENT SYSTEMS
We bring together 1000s of data sets from the public sector, private sector and not-for profit field into one product to enable your data to be securely connected.
DATA
IS A SINGLE SOURCE
OF TRUTH.
WE UNIFY IT.
Data is opportunity - Vast amounts of data are typically hosted by different groups, in different formats and with different technology. AITIA seeks to break down these silos of data across a range of sectors that contribute to the health and wellbeing of our communities.
Latest data on covid-19 death and vaccination rates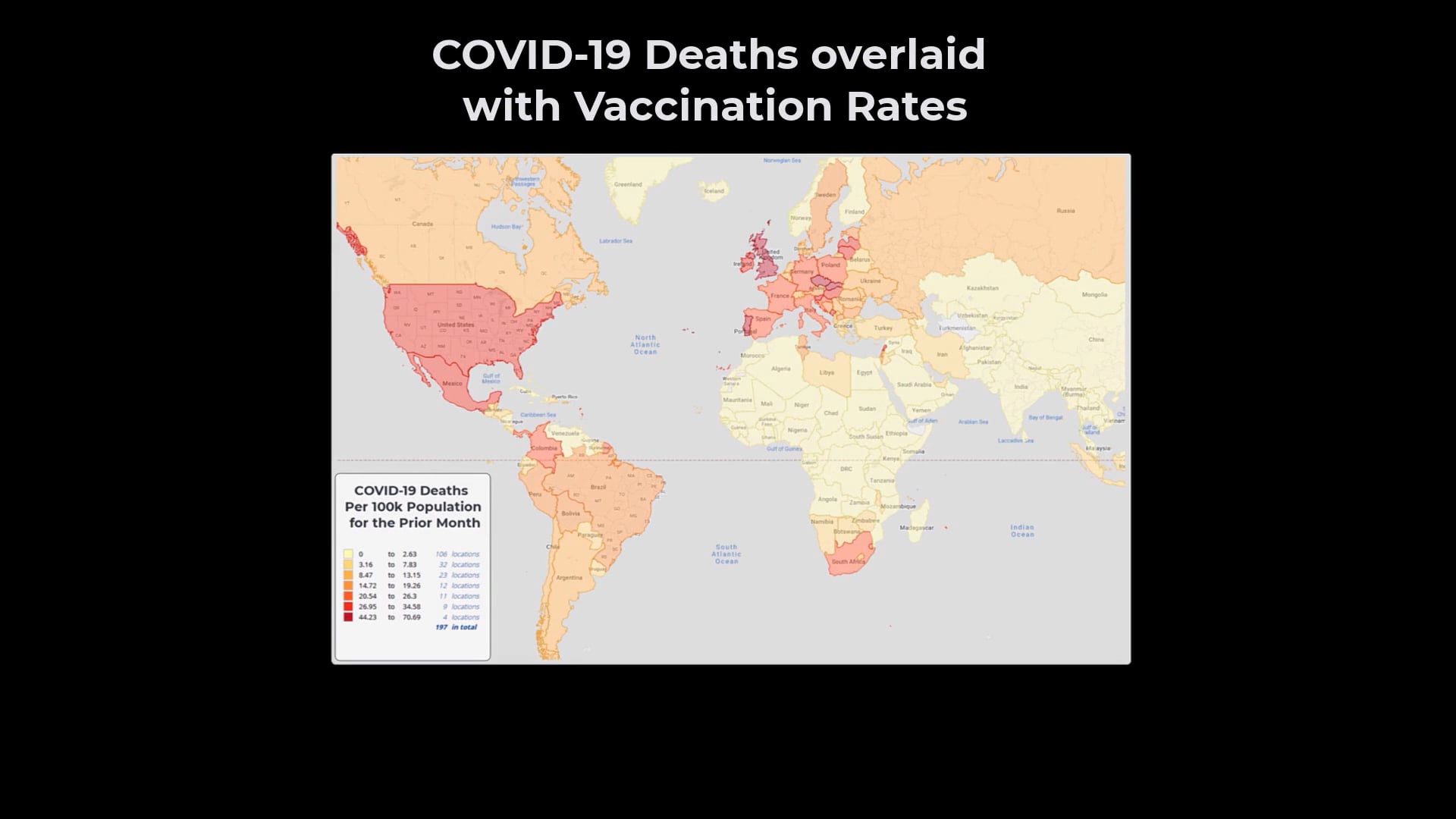 COVID-19 Deaths overlaid with Vaccination Rates
1. To explore changing trends, COVID-19 data will be displayed from before widespread vaccine rollout.

2. To reflect the delay between vaccination and population benefits, the dates of the vaccination data will be offset by the reported COVID-19 dates.
​
3. Total Vaccinations - Total number of doses administered. This is counted as a single dose, and may not equal the total number of people vaccinated, depending on the specific dose regime
​
4. People Fully Vaccinated - Total number of people who received all doses prescribed by the vaccination protocol
​
5. Completeness - The source dataset is dependent on the necessary data being made available from official sources, as a result, metrics may not be available for some countries
​
We use a rolling 7-day average against the previous 28-day average to monitor the trend over a longer period, therefore more accurate